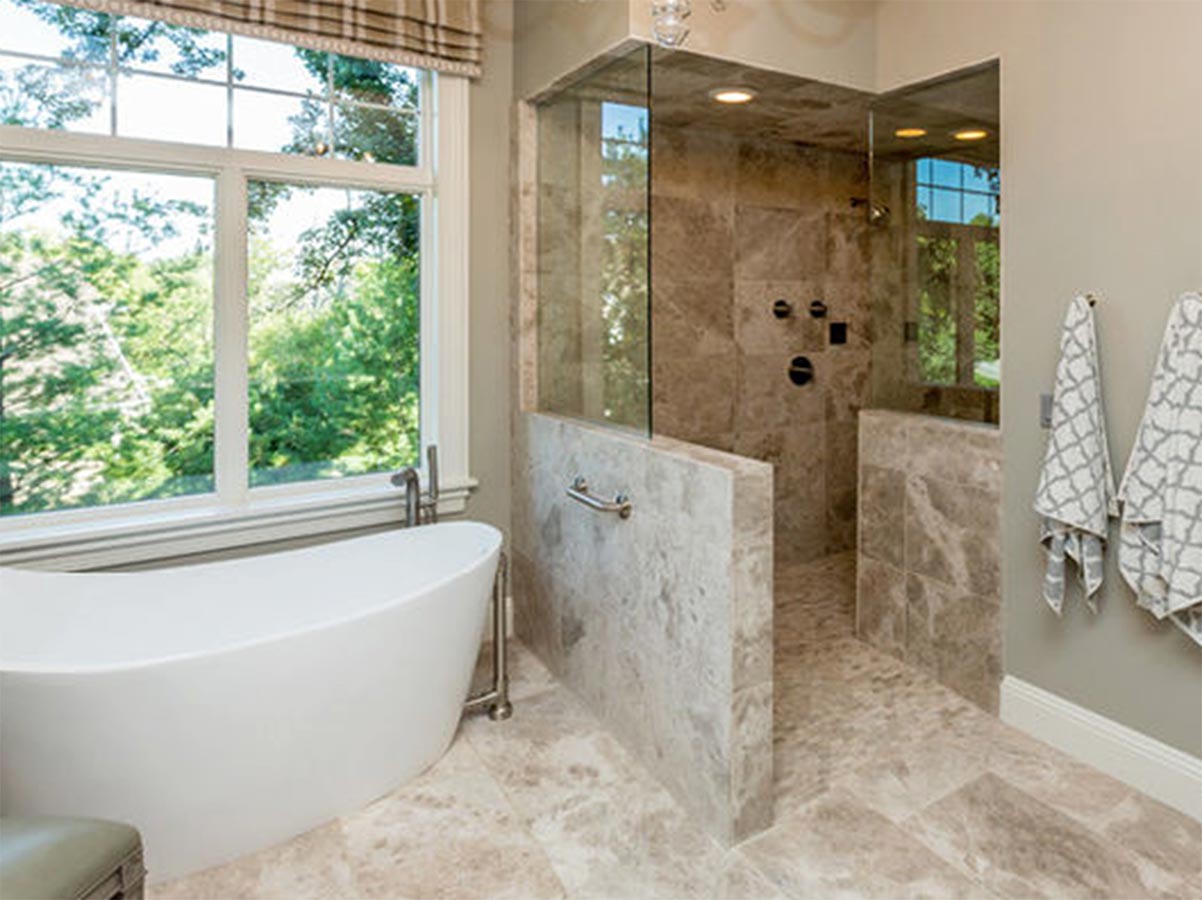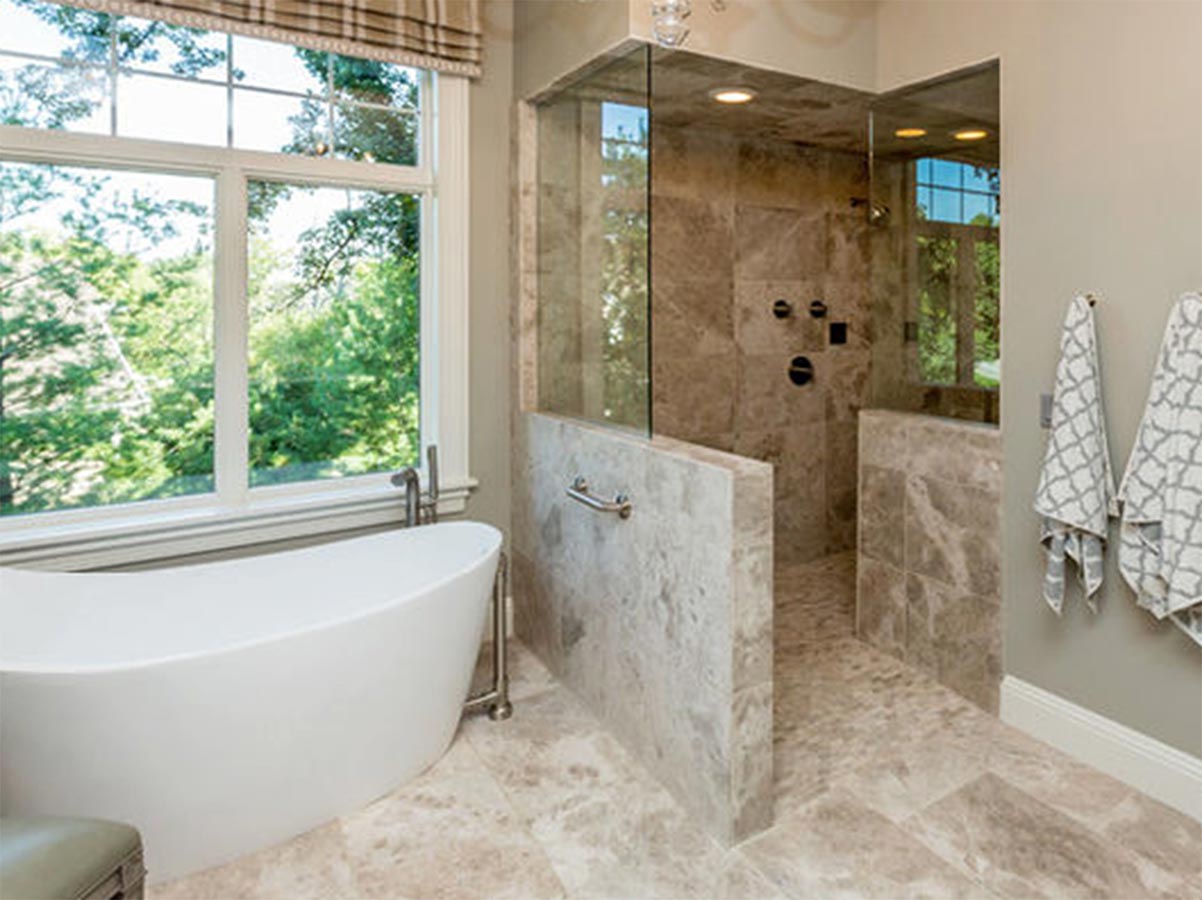 The stunning image of that open concept shower on Houzz has got you imagining one of your very own. Open, or walk-in, showers are becoming increasingly popular, lend to a more expansive bath space, and offer a sleek design; but without the guidance of an expert, you could be left with a soggy, cold bathroom instead.
Things the inspirational photos don't tell you about open showers – but we will…
Each bathroom layout is different. Dimensions, scale, plumbing placement, and ventilation are unique to each home and need to be factored into the design of an open shower. Just because you have the space doesn't mean an open shower is the right option for your bathroom. The placement of the shower is dependent upon the plumbing that exists in the space. Unless the space is a new construction, the shower needs to be placed where the plumbing and drainage are established.
Containing the splash is critical. In order to keep water spray to a minimum, installing a partial wall is recommended. In some instances, this wall can stand alone, or it can back up to a vanity. A barrier wall reduces splashing, water overflow, and more importantly your chance of slipping. Half walls can be an opportunity for adding interest to your design with unique tiles or stone.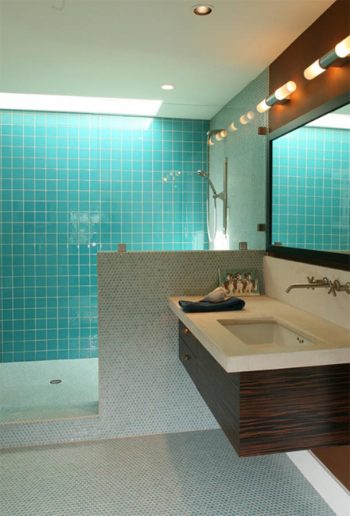 Expect a chill without a door. An average shower space is 120 cubic feet, enclosed with doors or a curtain, which keeps the steam and warm water on the bather. In an open shower, the steam naturally escapes, leaving the bather with a chill if not directly under the showerhead. To combat the chance of goosebumps, warming features such as heat lights, radiant flooring, and air receptacles are important considerations during the design process.
The showerhead is the most important feature. The size of the showerhead for an open shower directly impacts the bather's experience. Large rain showerheads are often selected for these spaces because their spray covers more of the body, adding more heat while keeping the brisk air at bay. Placement of the showerhead is, of course, determined by plumbing location and preference, however, a centrally placed, ceiling mounted showerhead is most common.
Share your plans with a professional
While some skilled individuals can DIY a bath remodel, adding new features such as an open shower, may require more than just tools. Working with an existing space to change the layout or add features can expose the homeowner to some hidden obstacles. Rather than discovering the new shower won't suit the space after the demo has begun, speak to a professional about your plans. Showroom designers have seen it all. They can predict the potential headaches and provide advice on how to avoid them.